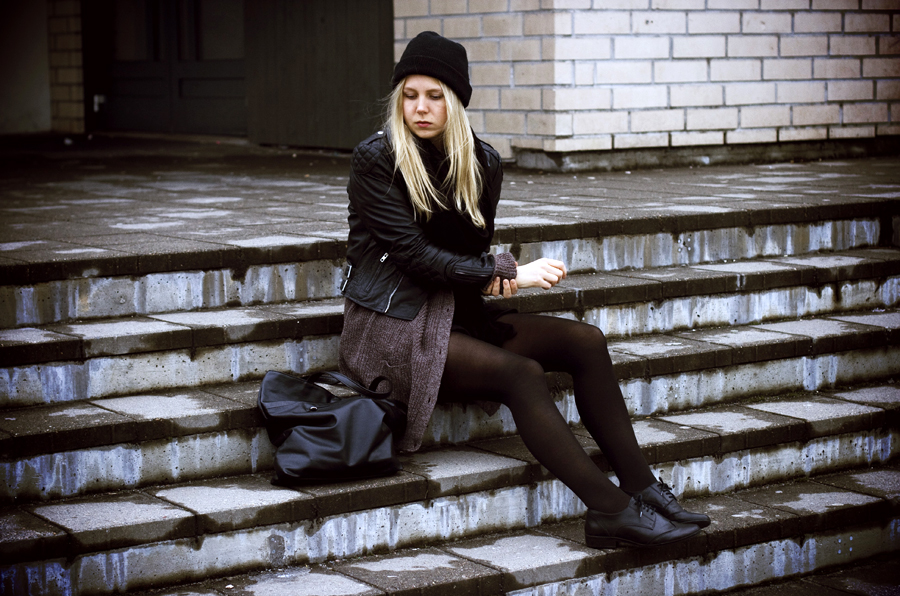 Saints&Mortals leather jacket | Johnny leave home cardigan | Monki shirt dress | H&M scarf | Morris tote | Dads beanie
When the rain comes, and the leaves still havent grown on the trees it feels like fall for sure. I don't really mind though – as long as spring will come eventually.
I like light layering with dark clothes, which feels more appropriate for fall. Spring, sun and lighter colors will come eventually.