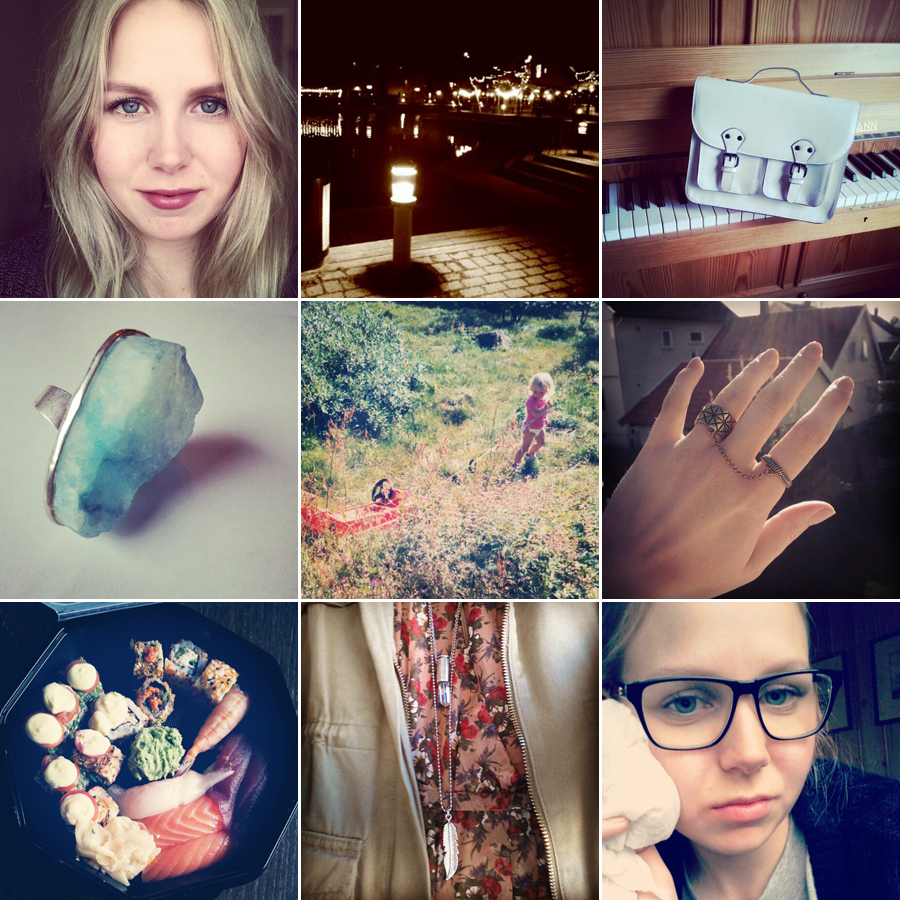 Pink lips | Light decorations by fiskebrygga | H&M white satchel
Indiska ring | Me as kid | Gina Tricot ring
Sushi breakfast | Outfit detail shot | Post wisdom teeth surgery
A couple of these pics are more than a week old, but that will do for this time. I will try to make one of these posts every week. You can follow me on instagram as Lenarf, or find me here.