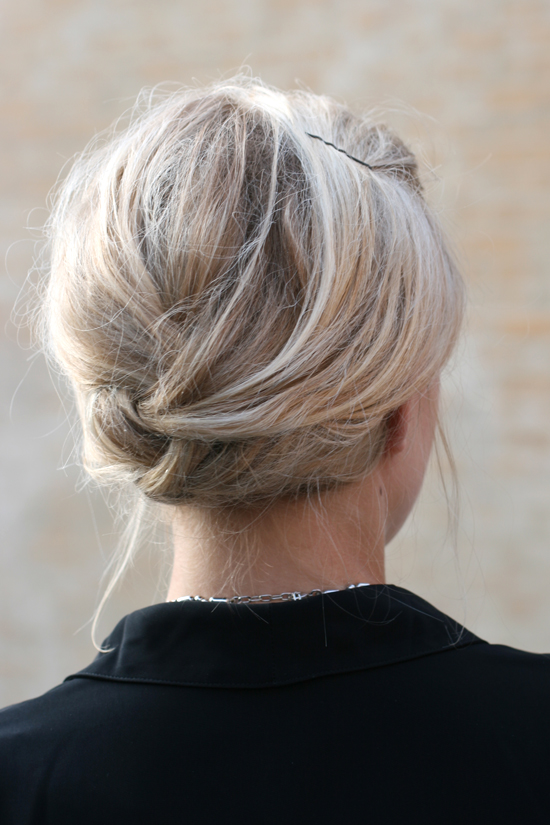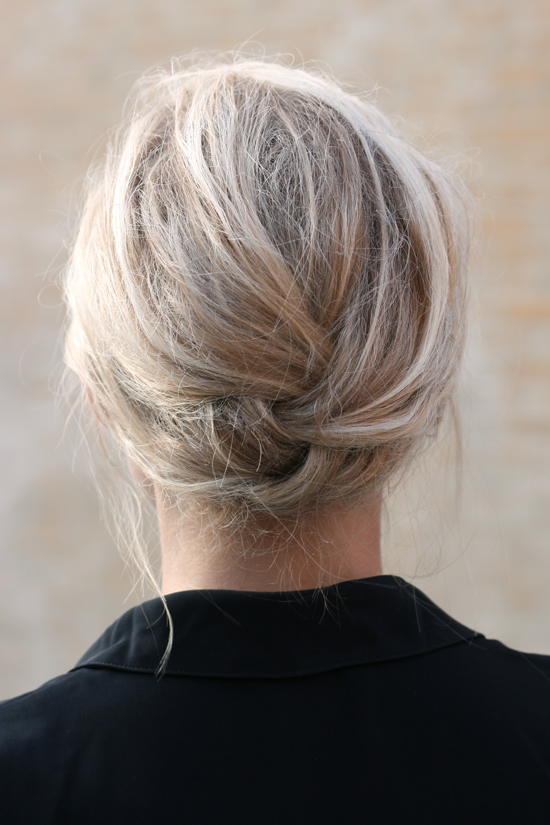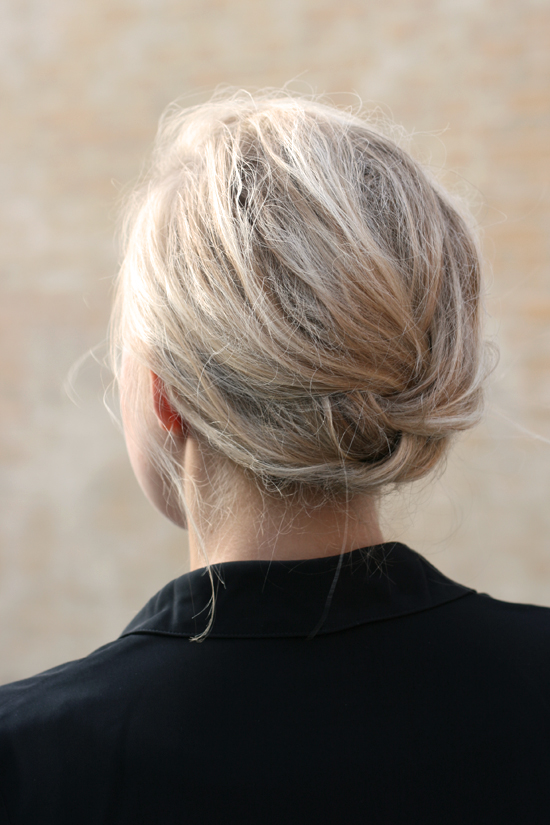 Close-ups of the hair-do from the previous post
Attempt on explaining:
1. First I combed large parts of the hair towards the hair direction and added some hairspray here and there while messing it up with the other hand. Thereafter I combed the top-hair to make it look neat and pulled back my bangs with a hair-pin.
2. In the back I made a french braid that I attatched with a hairband at the bottom of the braid. The left over hair, aka. the hair in the ponytail, I tucked in by making a gap between the band and the hair roots. I bended the hair towards the roots so that the hairband got out of sight.
3. To make it stay there I attatched a hair-pin right above where the hairband was and in addition I attatched some hair-pins here and there where I felt it was a little loose.
4. In the end I sprayed over it all with a finishing spray to make it hold.
Feel free to ask if you have any questions!
Forsøk på forklaring:
1. Først tuperte jeg store deler av håret og tok i litt hårspray her og der mens jeg bustet det til med andre hånden. Deretter kammet jeg det øverste håret glatt og tok luggen bak i en spenne.
2. På baksiden flettet jeg en rotflette som jeg festet med strikk i bunnen. Det håret som ble til overs, dvs. i hestehalen, dyttet jeg inn ved å lage en åpning mellom strikken og hårfestet. Jeg bøyde håret inn mot røttene sånn at strikken også kom ute av syne.
3. For å få det til å sitte festet jeg en hårnål/lusespenne rett over der strikken satt, i tillegg festet jeg et par lusespenner her og der hvor jeg følte at det ble litt løst.
4. Til slutt sprayet jeg over det hele med en finishing spray for at det skulle holde.
Spør i vei om det er noe dere lurer på!