This summer i blogged for the local newspaper on Sørlandsstil. During that time Elenita was on hold while I walked around on festivals, made DIYs, snapped streetstyle and took outfit photos, among other things. Here are some of my summer moments summed up.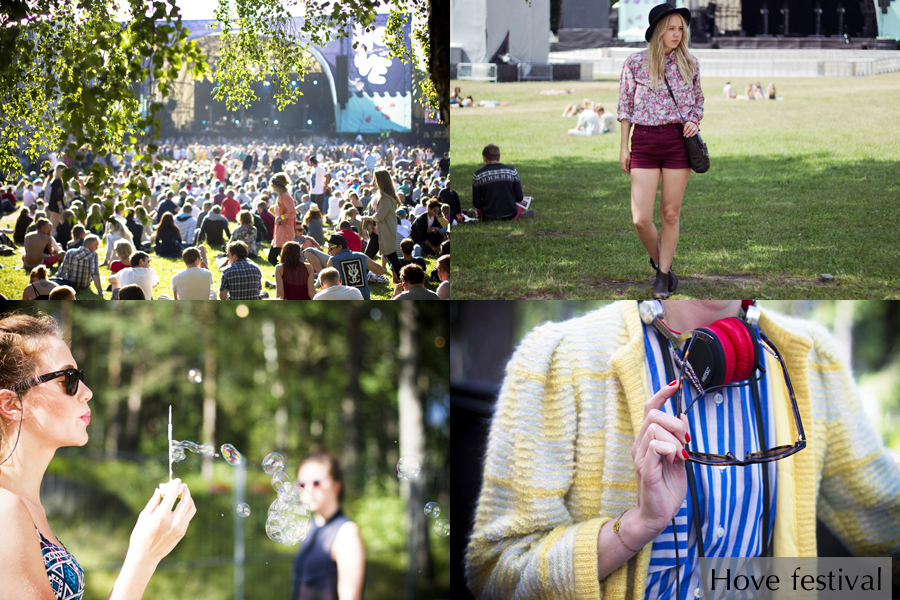 Hove is a favorite of mine. Unfortunately I'll soon be too old to feel comfortable going there. Haha. There are a lot of youngsters raving around. Anyway, I got to see Lana del Rey, Snoop Dogg, M83, Wiz Khalifa and Mac Miller, to mention some.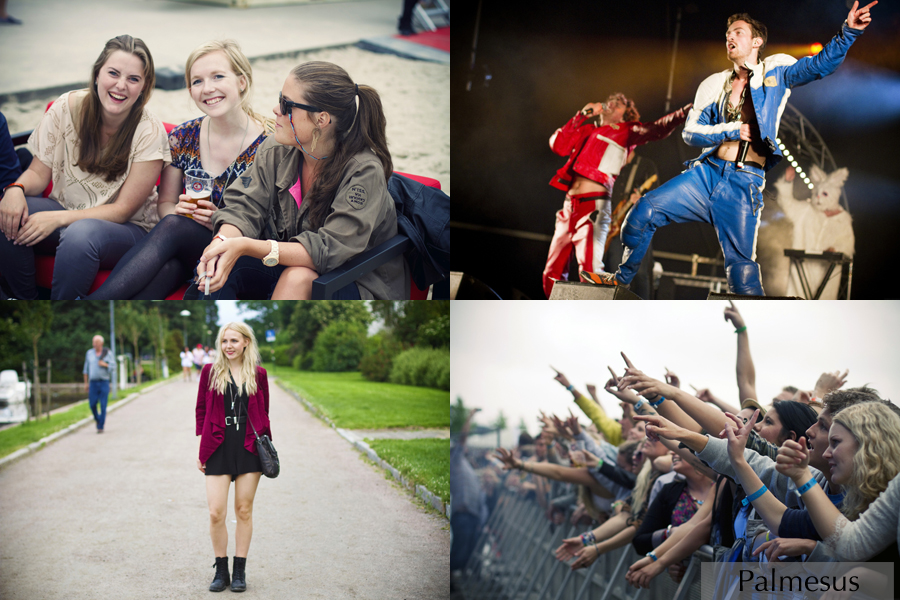 Palmesus is a beach festival in my birth city Kristiansand. Though the weather wasn't the best this year, the mood was on top.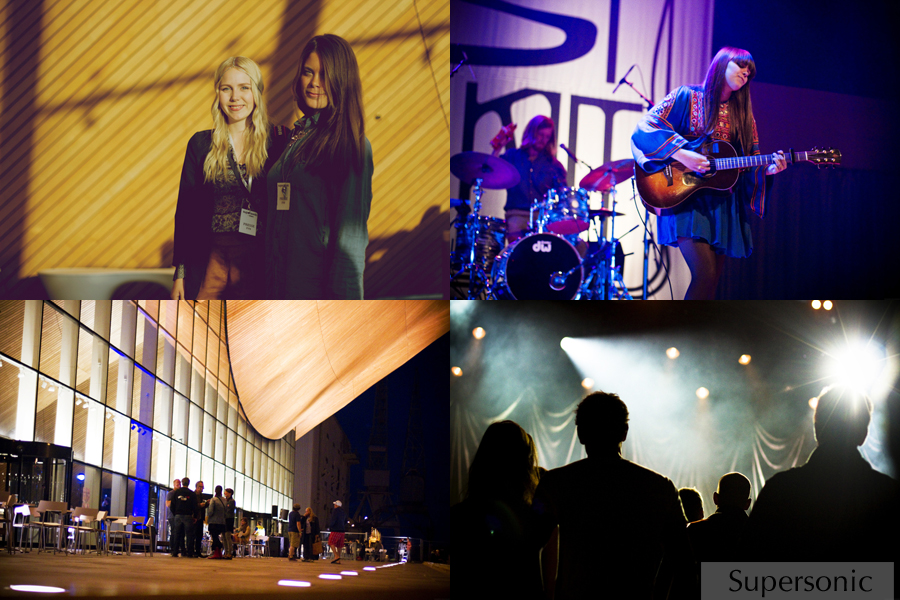 Supersonic is also held in Kristiansand. It was the first time it was arranged this year. I liked it a lot. It was an indoor festival at our concert house, named Kilden. First Aid Kit, Gary Clark Jr., Ane Brun, Lianne la Havas and Sivert Høyem were among the artists.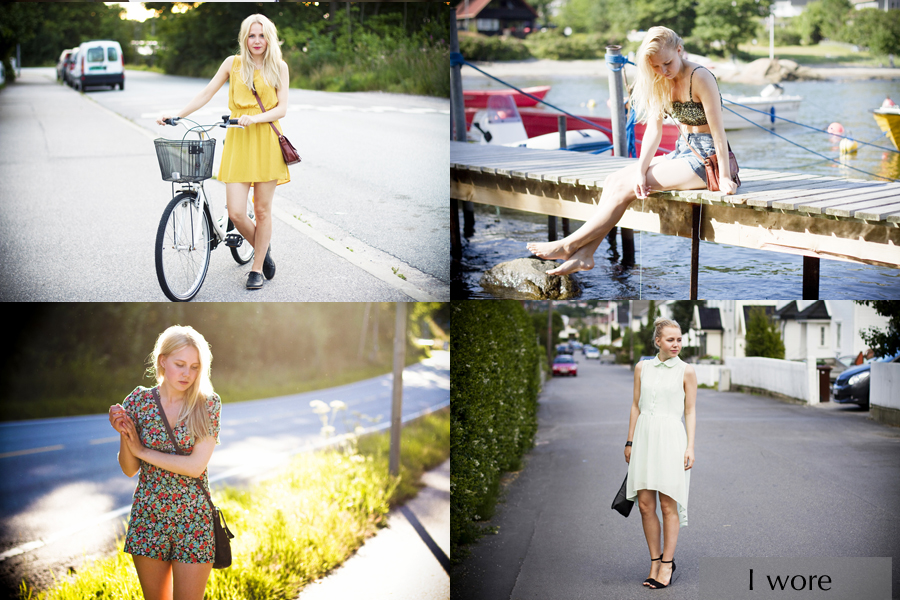 How I miss walking around in bare legs. Five months left ++. Here are some of my summer outfits though.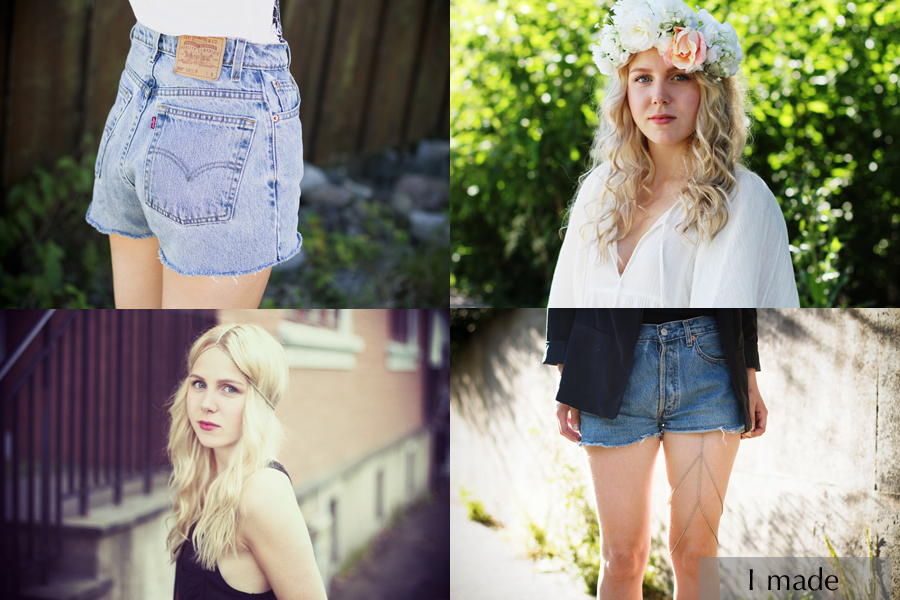 This summer I used my creative skills by making cutoff shorts, a flower head accessory a la Lana del Rey, head chain and a leg chain.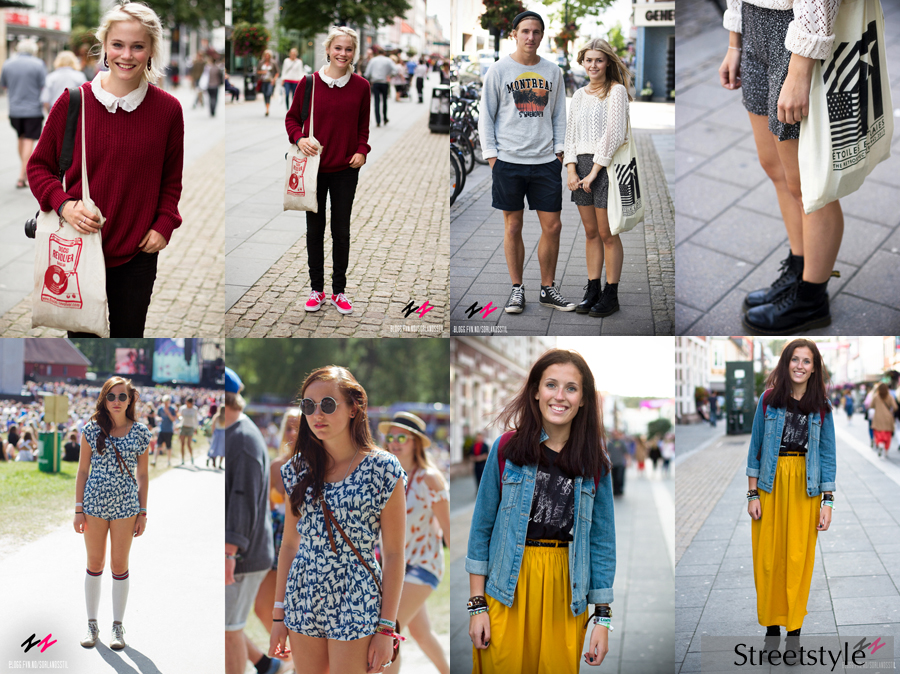 And last but not least, I met a lot of stylish people. Here are four selections. Inspiration!