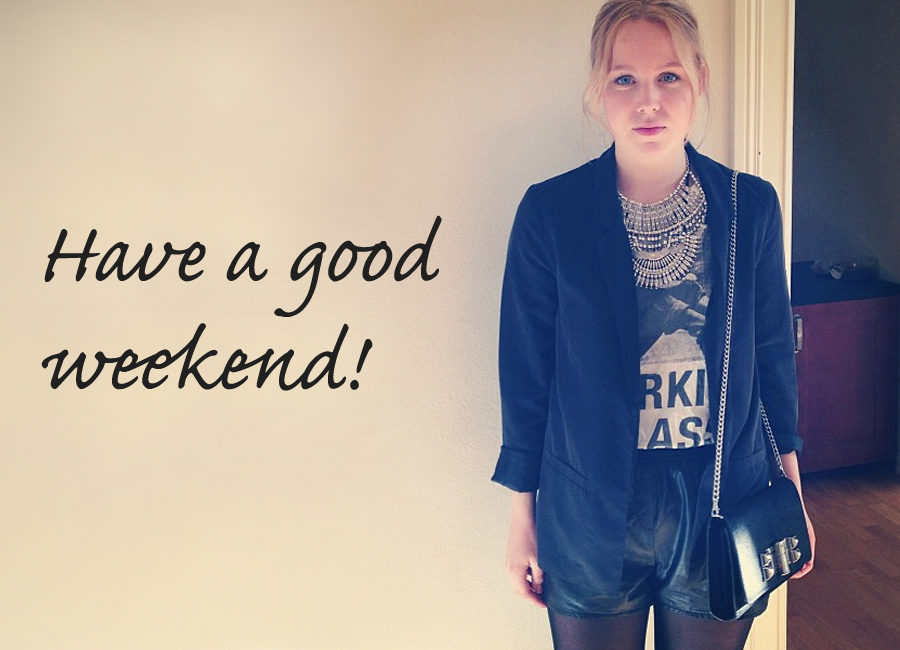 H&M blazer, purse and tee | Cubus jewelry | BikBok pleather shorts
Right after blogging my previous post my charger died. Which means I had to wait a week to get a new one. Apparantly my charger is so rare, that not even the universal ones with 10+ plugs won't fit. Anyway, I'm back on track yet again. I uploaded my previous outfit on instagram instead (@Lenarf).
I might as well call this a weekend blog. As I wish you a good weekend in about 50% of my posts. Haha! I do mean it though, and yet again I want to wish you a good weekend. Mine will kick off perfectly with Iggy Azalea concert tonight. It'll be perfect after a tough week consisting of only work and sleep.