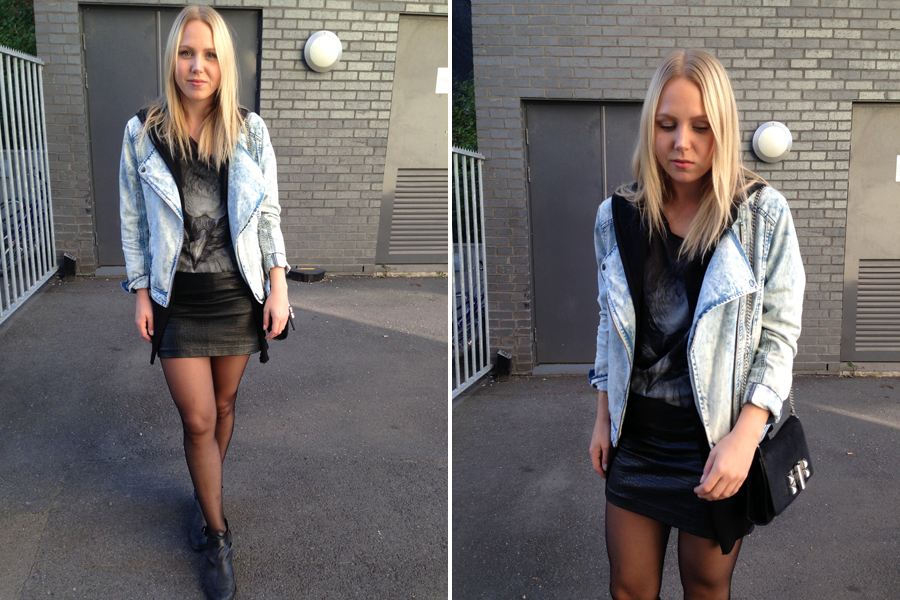 Cubus denim acid jacket | H&M hoodie, pleather skirt, purse and tank | Jeffrey Campbell boots
I like the denim and leather combo a lot. I was more than thrilled when I spotted this too-many-sizes-large acid washed denim jacket on sale. I rarely wear anything but oversized garments on my upper body. It somehow started five years ago, and I never returned. It's a once in a year event when I purchase something actually my size.
Also I figured that my phone is more than capable to snap outfit shots with. At some point all fashion bloggers became models, with campaign quality on their pictures. What happened to the awkward posing by walls with tripods and digital cameras? Somehow I miss those days. It felt more real and down to earth in some sort of way.