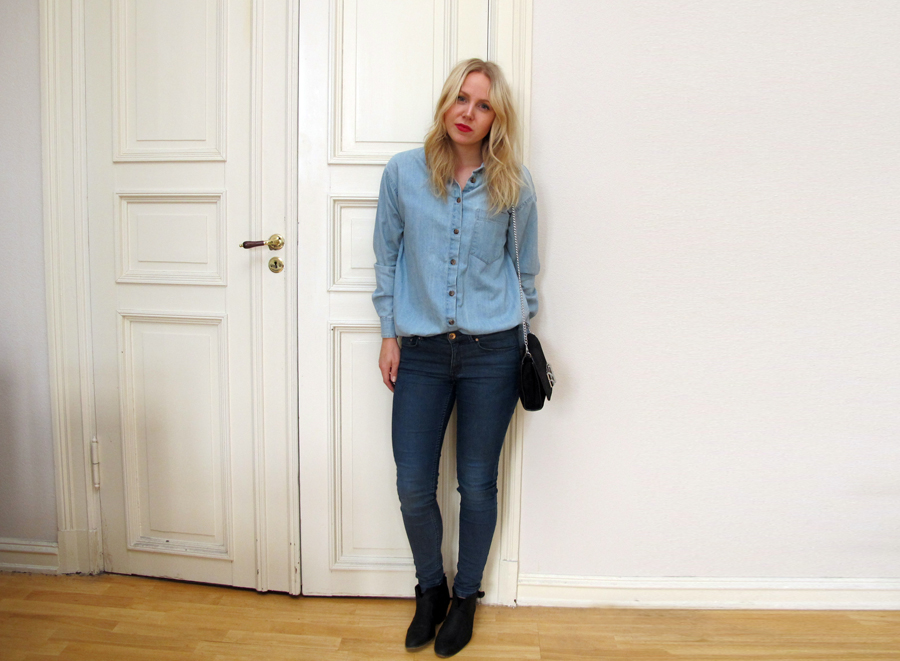 Monki shirt | H&M jeans and purse | DNA boots
And after years with tights and black skinny jeans, I suddenly fell for a pair of denim ones. About time. So this opens new doors to fun clothing combinations, like double denim, which I'm a huge fan of.
And yeah, this is my last post in front of those double doors. At this moment I'm back in Kristiansand. I'll miss those doors, the high walls, ceiling decorations and so on. But there's nothing like being home again, in my birth city.