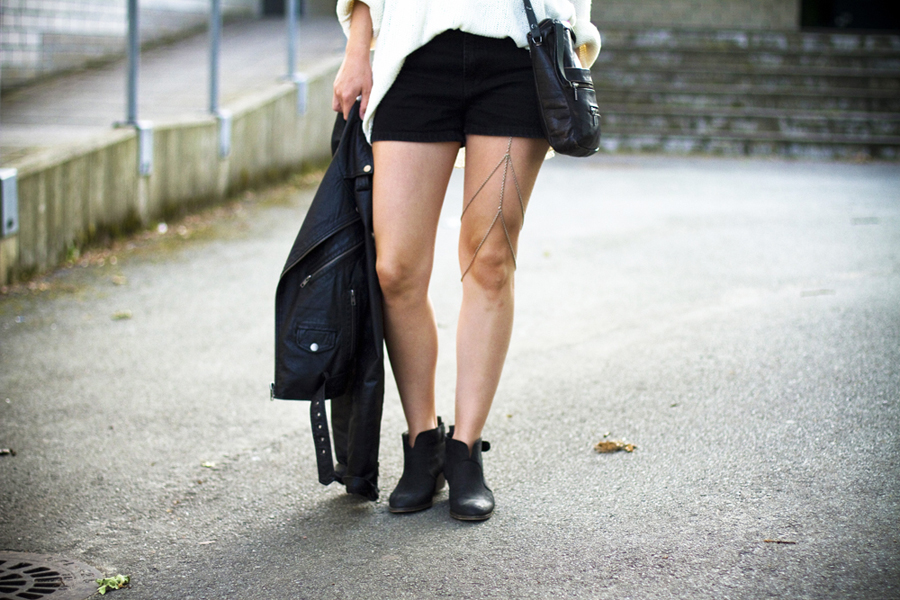 DIY leg chain
After my leg chain feature in Look Magazine, I thought I'd might share my DIY with you readers. It's very easy to make, and takes about 5-10 minutes. A leg chain is a fun, and unexpected jewelry. And as I tend to lean over to every untraditional jewelry piece, I love to wear it. It's great for adding that little extra to any plain and casual outfit.
If you decide to make one for yourself, it would be a lot of fun if you share it with me either by linking to my blog, or by using the instagram tag @Lenarf. I'm also on Facebook.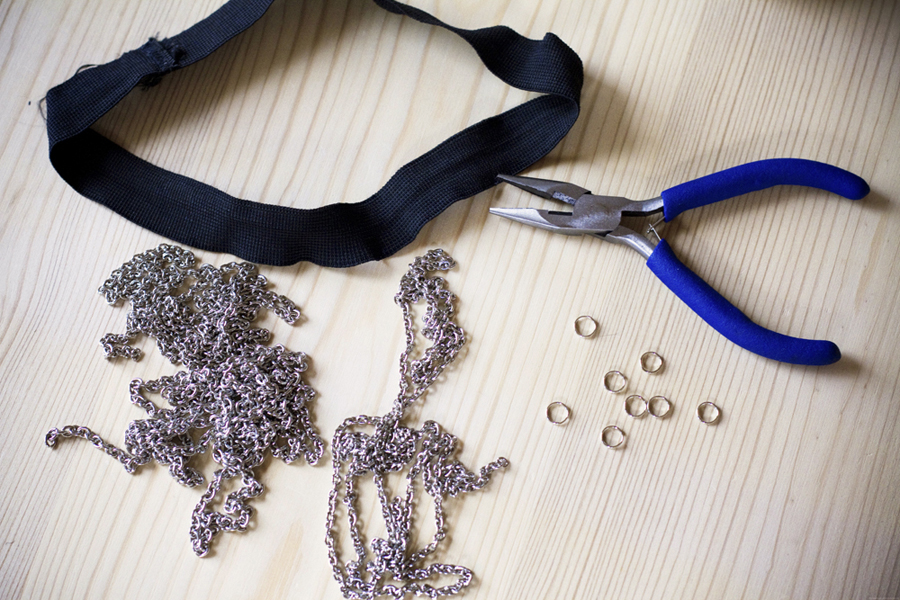 1. What you'll need is: An elastic band to attach it to your leg with, a thicker and a thinner chain, rings to connect the chains, and something to cut the chains with.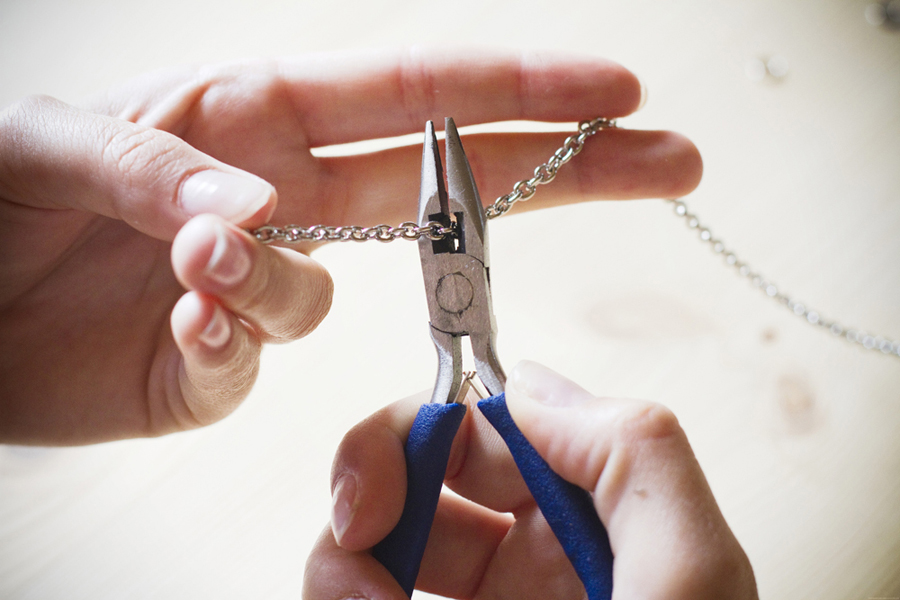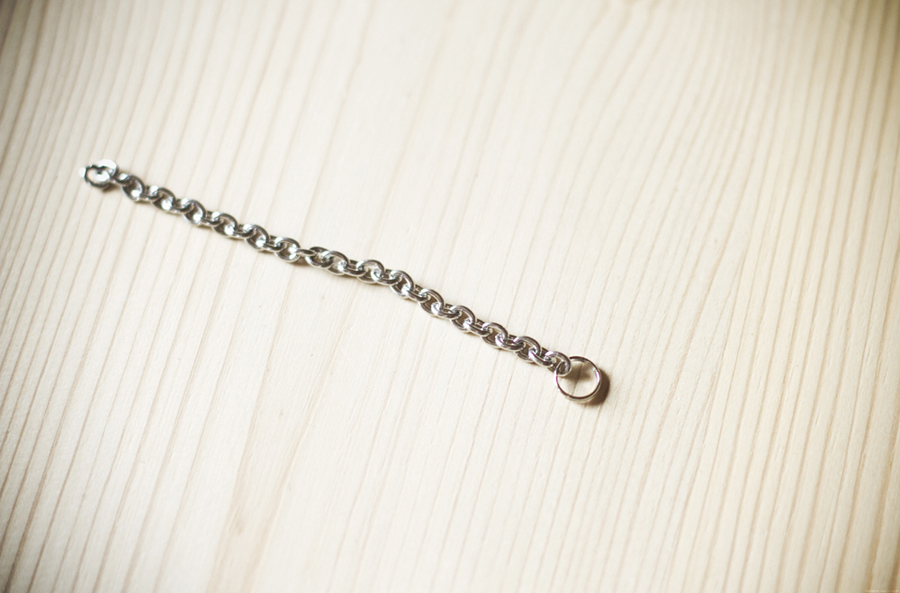 2. First you cut a piece of the thicker chain. I measured mine to be approximately 9 cm long. This will hang from the elastic band. Attach a ring to BOTH ends of it (I changed my plan along the way).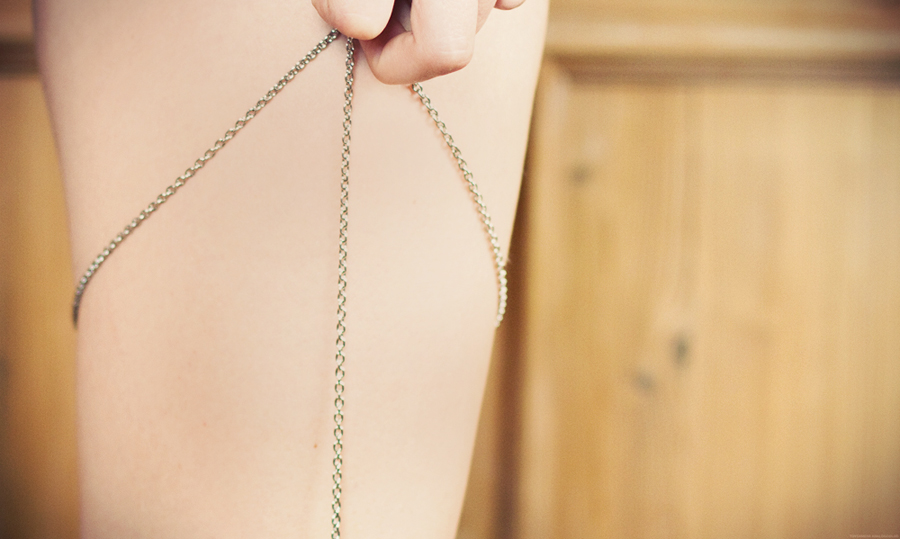 3. Next you grab the thinner chain. Measure it around your thigh. Make sure you have enough room for the chain to hang casualy around you thigh. Also give yourself enough walking space, as the chains seems tighter when you walk around in them. When you find a fitting length, you cut off the long end.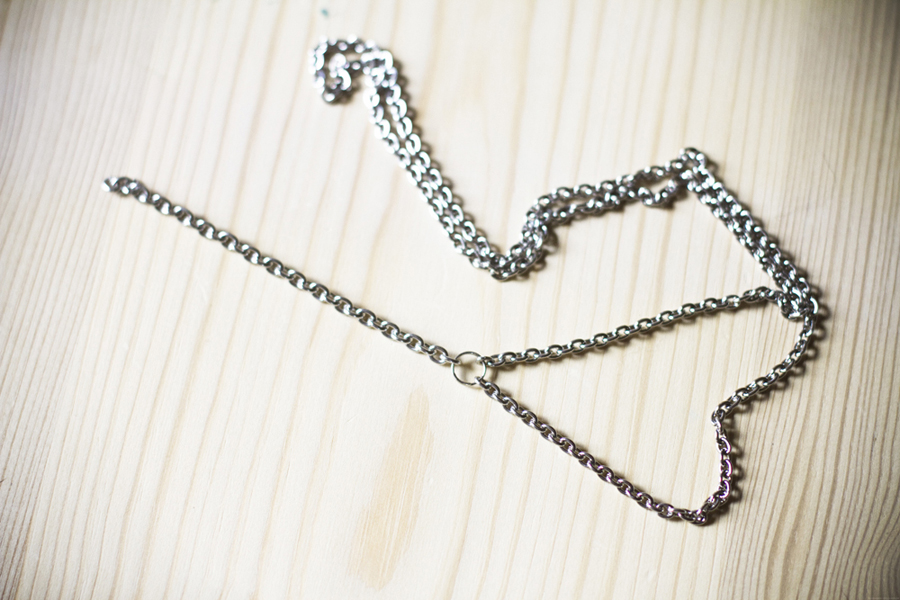 4. Connect the two chains together like shown in the picture above. Make sure they are in the right order on the ring, for the chain to hang correct from your leg.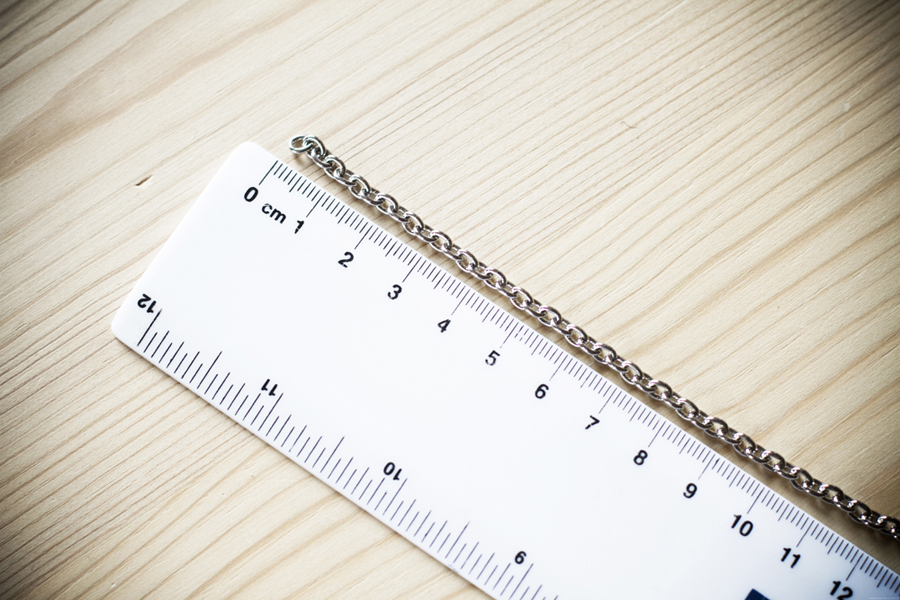 5. Measure a new piece of the thick chain. This piece will be the part between the two loops of thinner chains hanging around your thighs. This part I measured to be 10,5 cm. If you look at the first picture you'll see how that look. If you want it shorter or longer, that's no problem at all.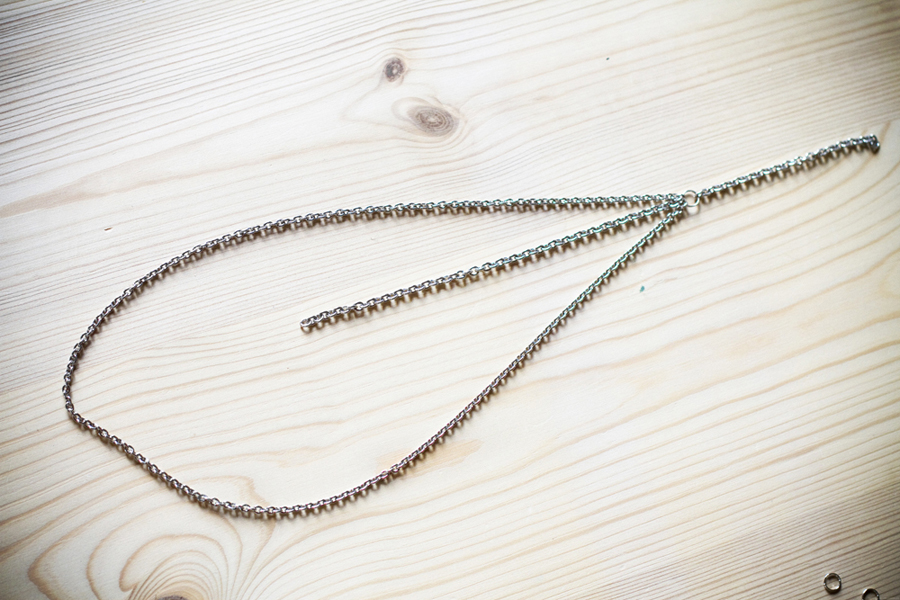 6. Add it to the ring, between the two thin chains. Then it should look something like this. Almost done.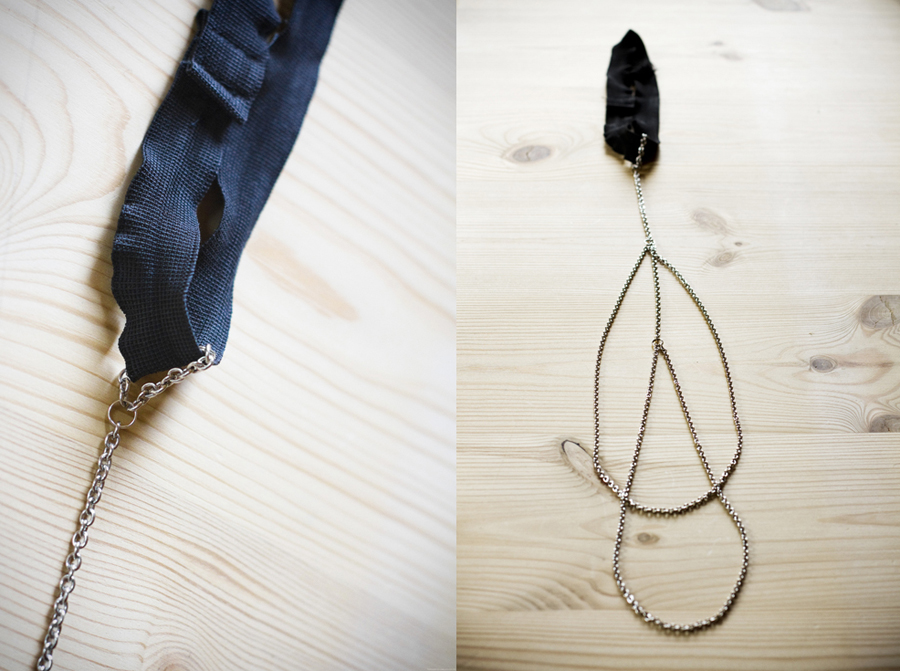 7. Measure the bottom loop with the thinner chain around your leg. Then do as in step 4, but this time you connect with the bottom part of the new thicker chain. After you're done it should look like on the picture to the right.
8. To attach the chain to the elastic waistband I found that the most secure way was to wrap a chain around it (Like shown to the left). Fasten it to the rest of the chain, and voila, you're done!