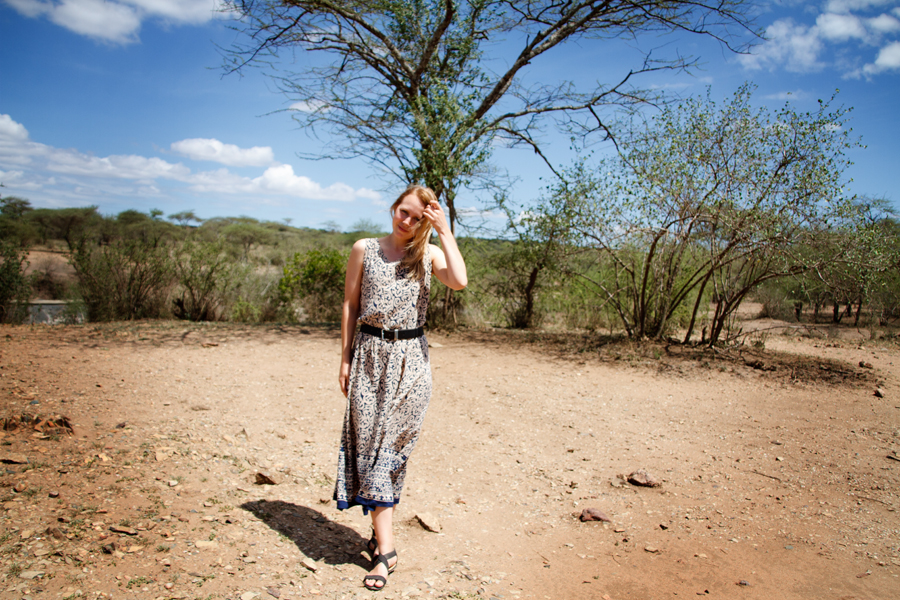 Secondhand belt and african dress | Lindex sandals
This was my second time to visit Tanzania, and I believe it won't be my last. I'm in love with this country, with it's hospitality, friendliness and warm hearts. Not least do they have amazing nature and culture there, that I feel lucky to have gotten the opportunity to learn more about. I've been living in village areas in Tanzania and Kenya, seen Lake Victoria, traveled on safari through Serengeti, and had some days in Arusha, one of the larger cities in Tanzania, and in Nairobi – the capitol city of Kenya. I have so many stories to tell, and fond memories that I keep close to my heart.
I purchased this african dress two years ago, the last time I visited Tanzania. I'm very fund of it. It's also perfect to wear there as the light cotton makes it feel less hot, and the dress is in an appropriate length. This picture was shot inside Serengeti national park, by the hippo pool.