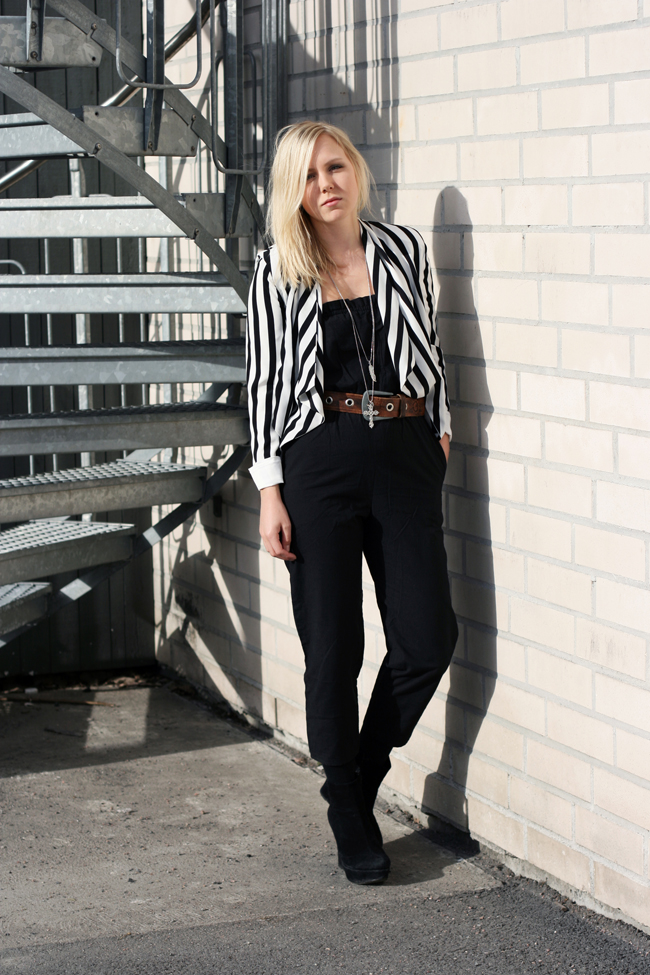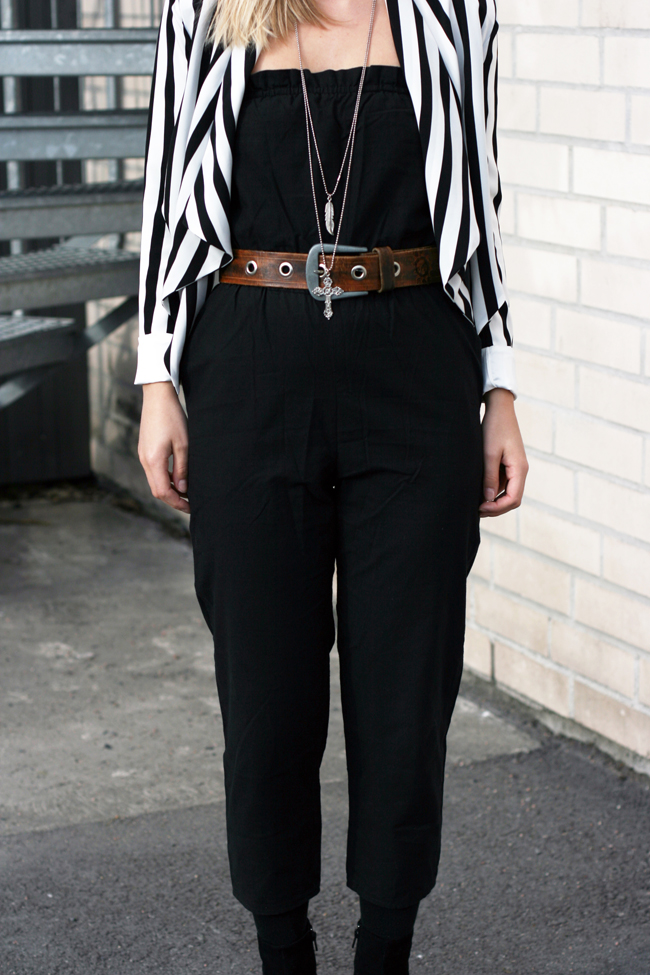 H&M striped blazer | Mom's jumpsuit | Fashionology necklaces | Dad's belt | Office boots
Part one of some shots I was featured with in Way Magazine, a Chinese mag, under the theme Parents Vintage. Thank you Stella Cheng! I will show you the digital version of the feature when posting part two.
My Mom actually made this jumpsuit herself back in the 80′s. She had a car which she crashed. For the insurance money she got herself a bike instead.  Later on someone stole her bike, and for the money she then got she bought a sewing machine. In this period she made a lot of clothes herself, including this jumpsuit. I must say she did an excellent job. It fits me like a hand in a glove.