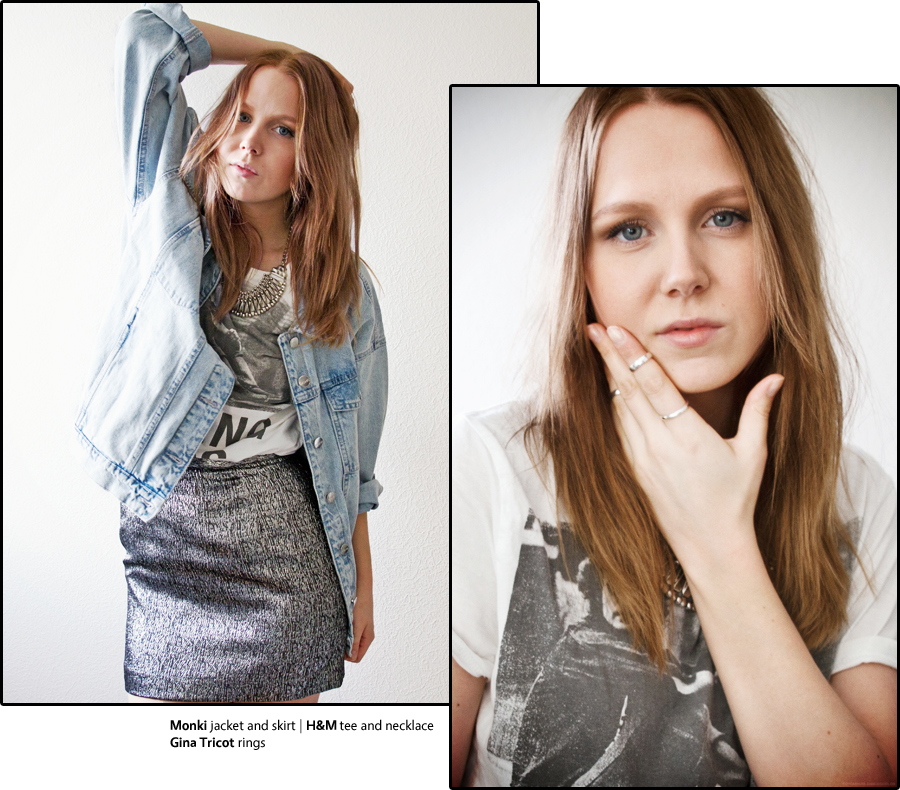 The Velvet Underground – Sunday Morning
Excellent tunes to start the day with. Breakfast and Velvet. With a quiet saturday, I'm feeling all energized and ready to take on todays plans. I got a lot on my schedule. Just the way I like it.
I found the perfect denim jacket. It's from Monki. It's light blue, oversized, boxy and has cropped sleeves. I also grabbed with me this skirt. In silver. I dressed it down with a dose John Lennon on my tee, and the jacket. Outfits with contrasts are always the ones I find most interesting.