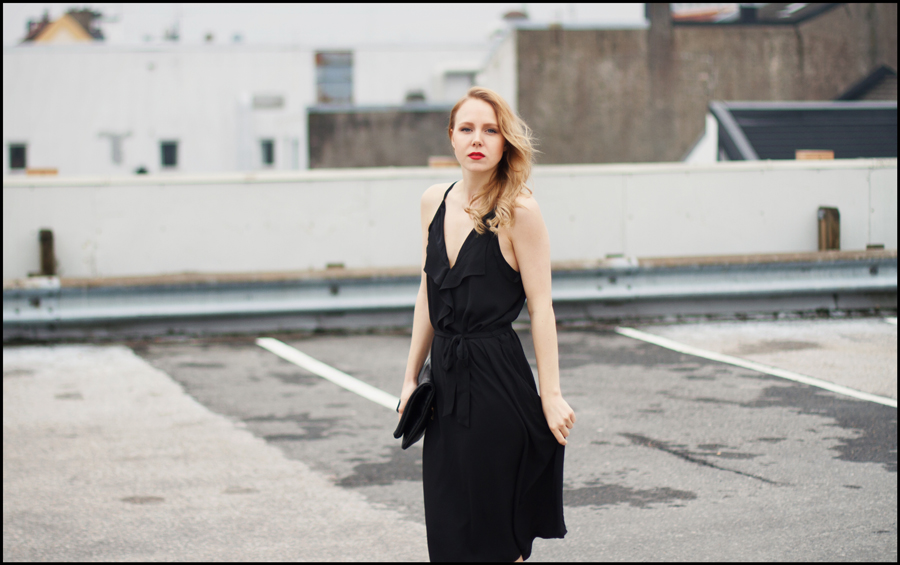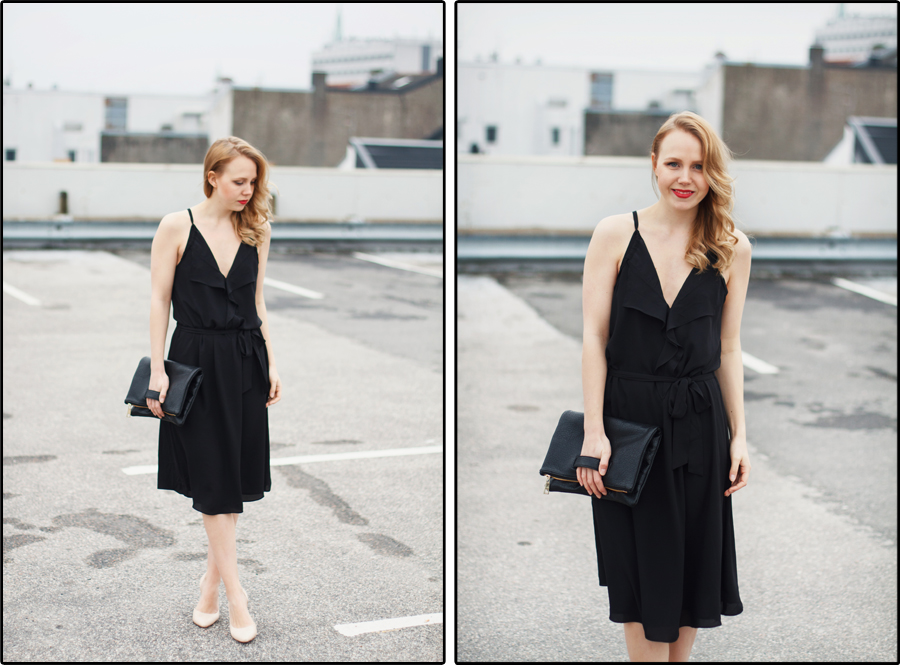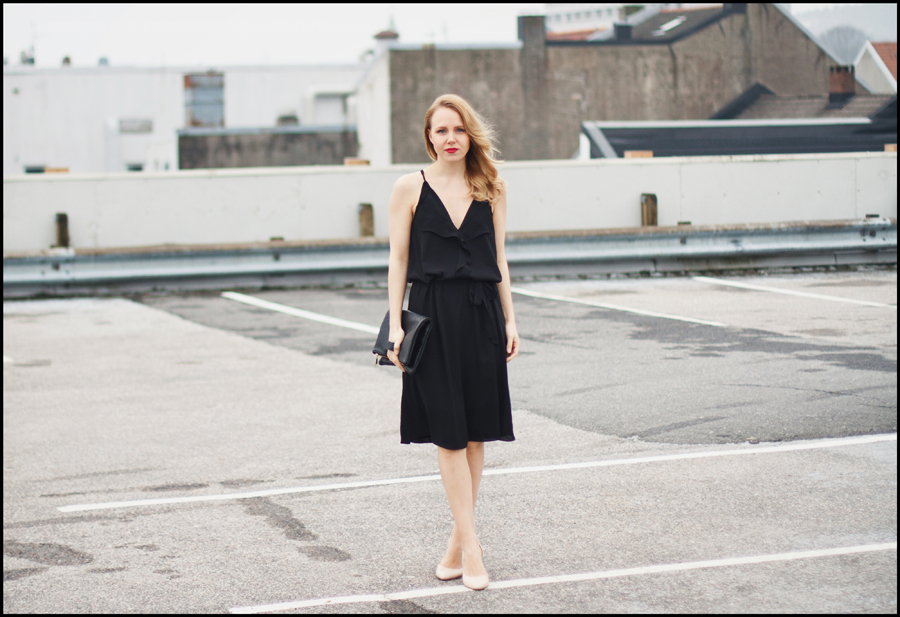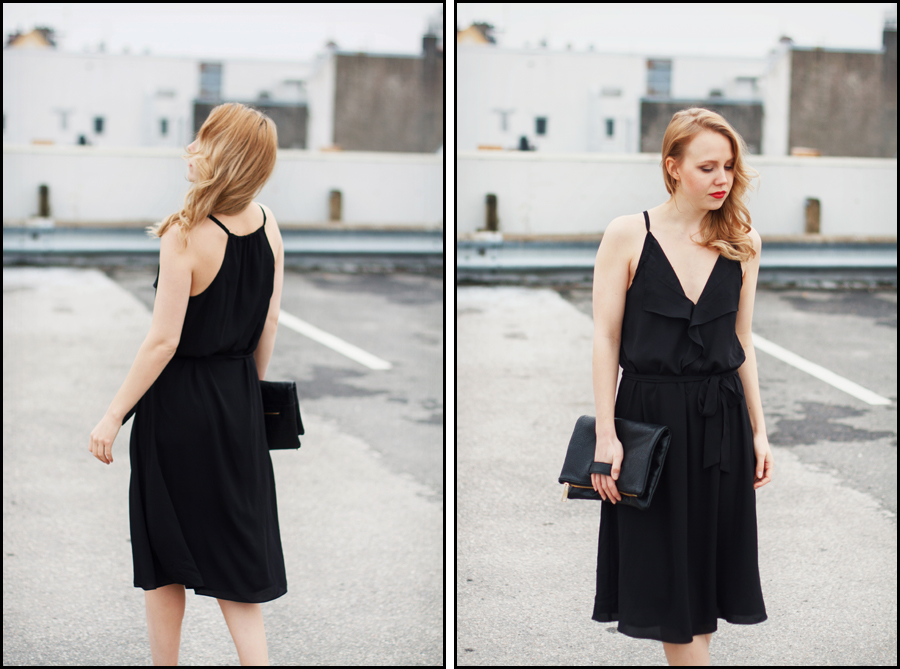 Mexx dress | Pictures by Ruben Silva
Dress number two from my contribution to the Mexx April dress. Mexx have asked me to style two of their dresses for their campaign. View look number one here. I fell in love with this elegant dress when I saw it. It can be worn on an everyday basis, to a party/dinner date, or to your office job – depending on the use of accessory. I like the light fabric, and the frills in the front. You can also tie it up in the neck, if you feel like showing less cleavage.
As the length reach my knees, I wanted to give my legs their deserved length by adding apair of nude pumps. By tying the dress, I also marked my waist, which also leads to longer looking legs. I opted for a classic, minimalistic look, so I made the clutch the only accessory, in addition to a pair of red lips and curled hair.