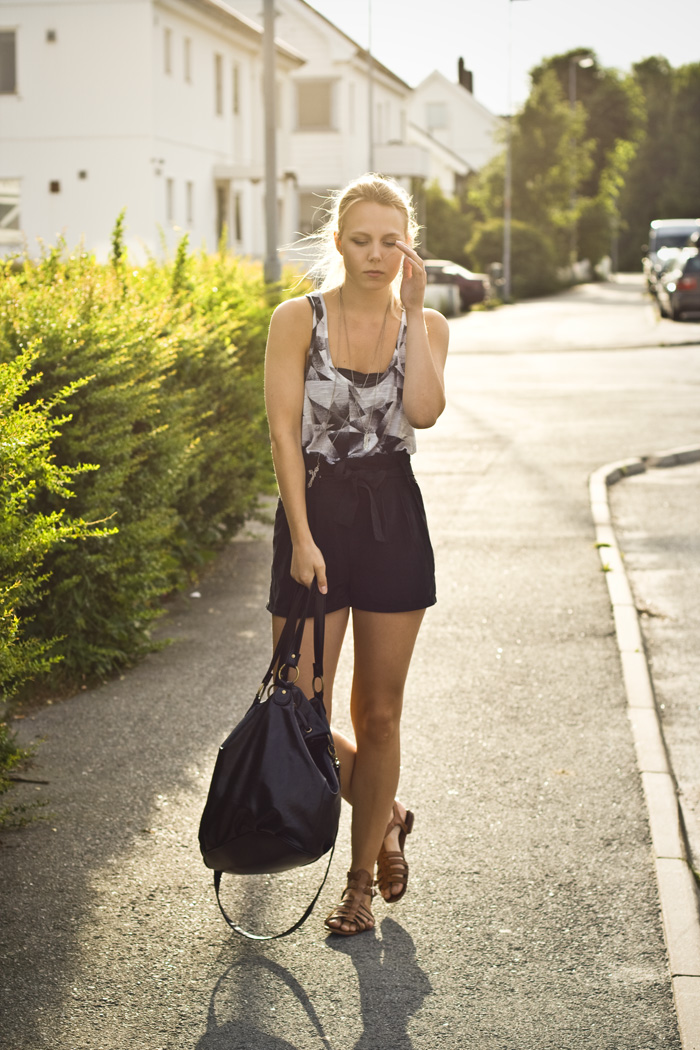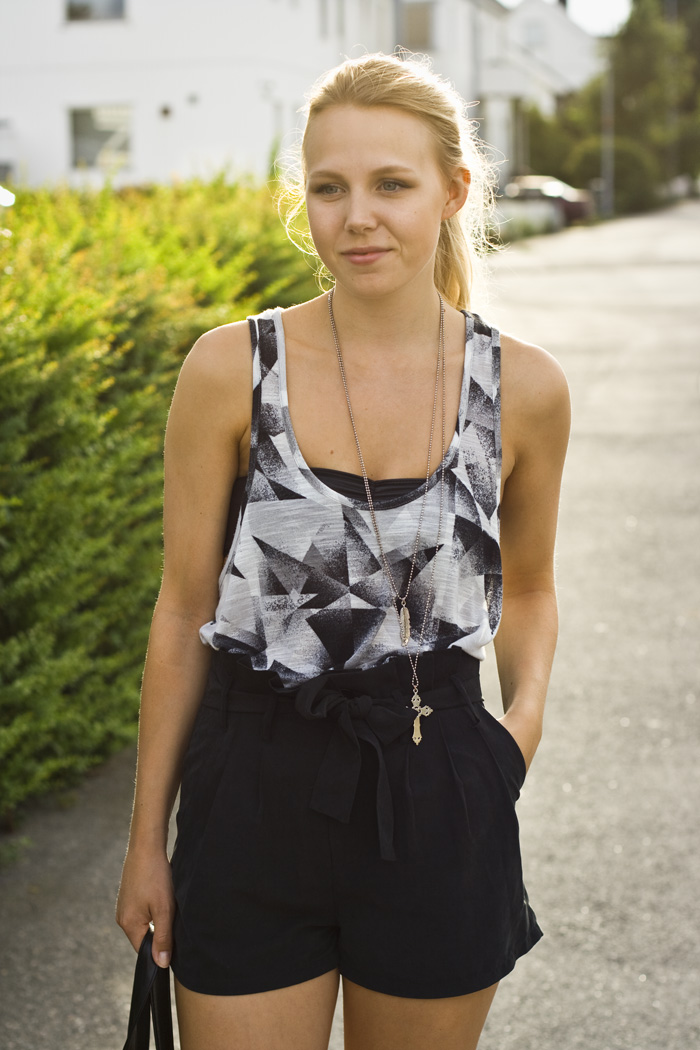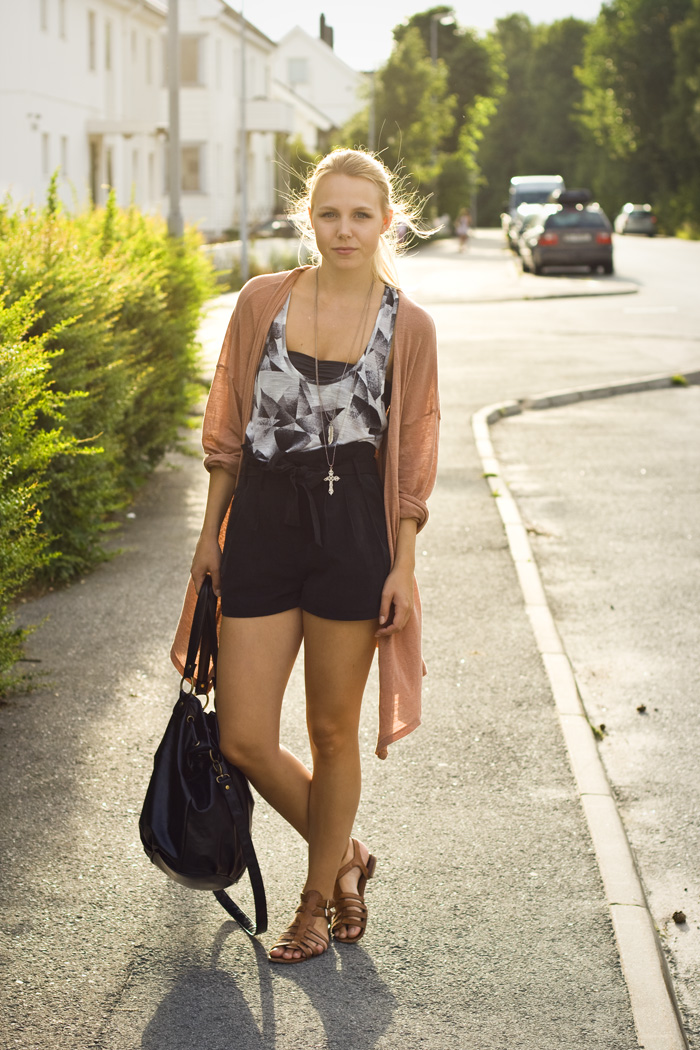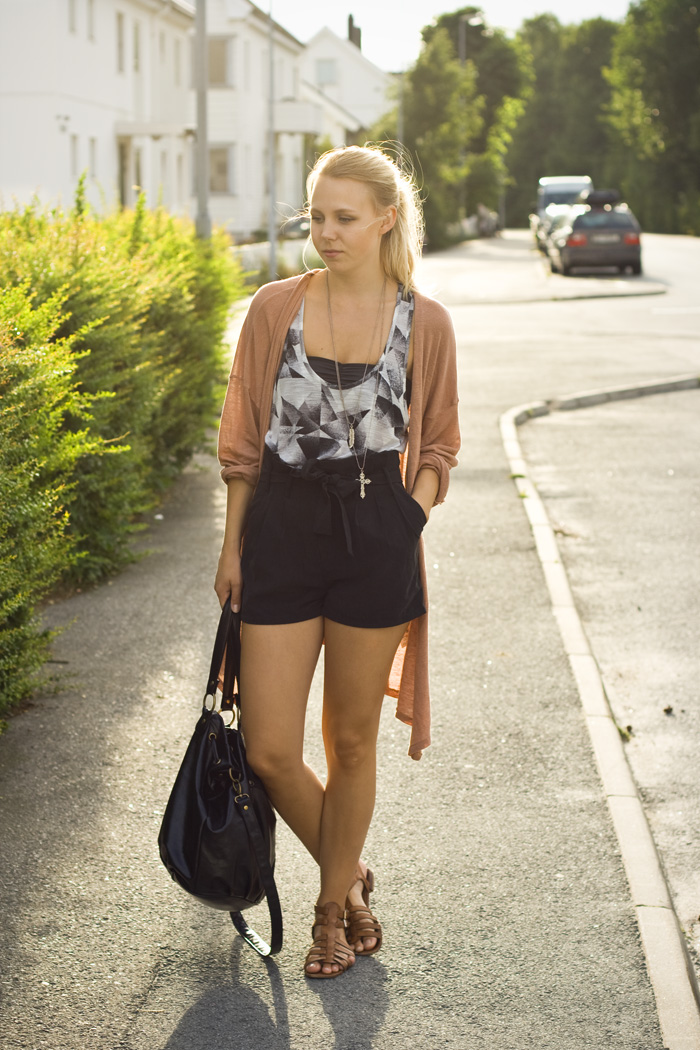 Monki cardigan | Gina Tricot tank and shorts | American Apparel "leather" bra
Fashionology.nl jewelry | Nine West sandals | Lindex bag
Pictures from five days ago, which at the moment feels like five weeks. I've been doing more the last three days than I've been doing all summer together, almost. The day summer vacation ended the weather followed up. Hello rain. I've had an amazing summer though and can barely wait the next 295 days (yes, I counted) for next time. So I suggest we all contribute to the damaging of the ozon layer. Apart from that I'm now a journalist student, and I'm looking forward to a challenging and brain feeding year.