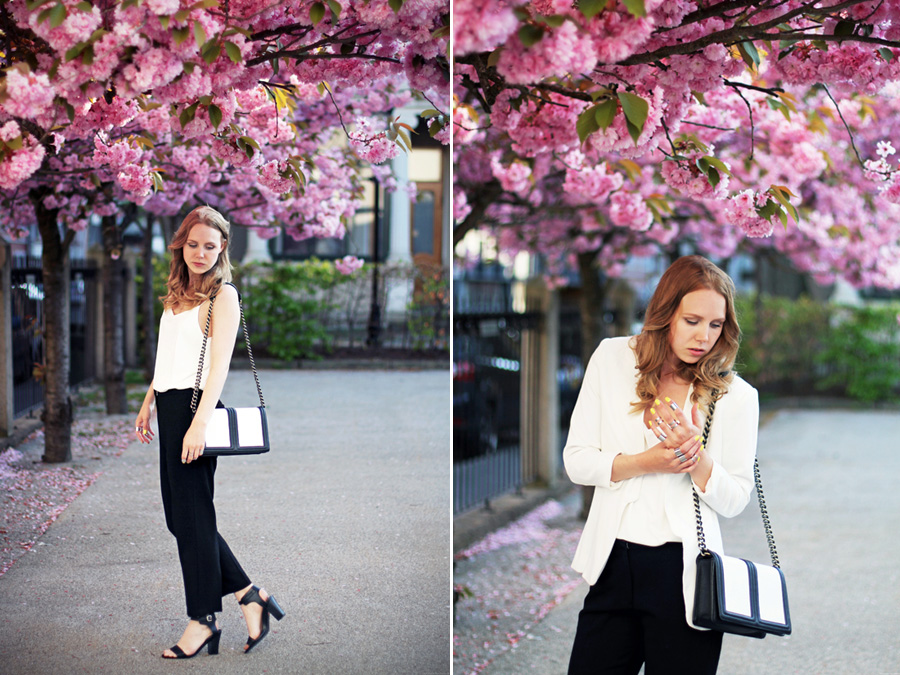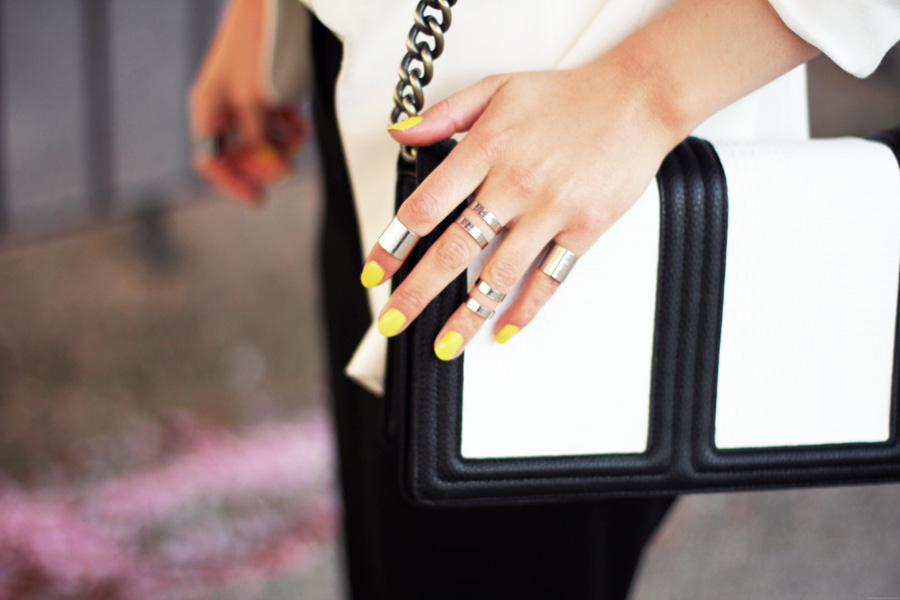 H&M blazer, rings and purse | Weekday pants | BikBok top | Mango shoes
My favorite spring thing is all the blossoming cherry trees decorating the city in pink and white. I like watching nature come back to life around this time of year. I'm a nature nerd. During my early child years my mother studied biology. She used to take me and my brother out to the beach, in the woods and so on, to teach us about different types of plant, animal and bird species. We even learnt which song that belongs to each type of bird. I loved it!
I have a bunch of things going on. Finals, getting drivers licence, renovating the porch, kitchen and bedroom. I look forward to finishing at least one of those things, so that I get time to breathe (and blog) again.