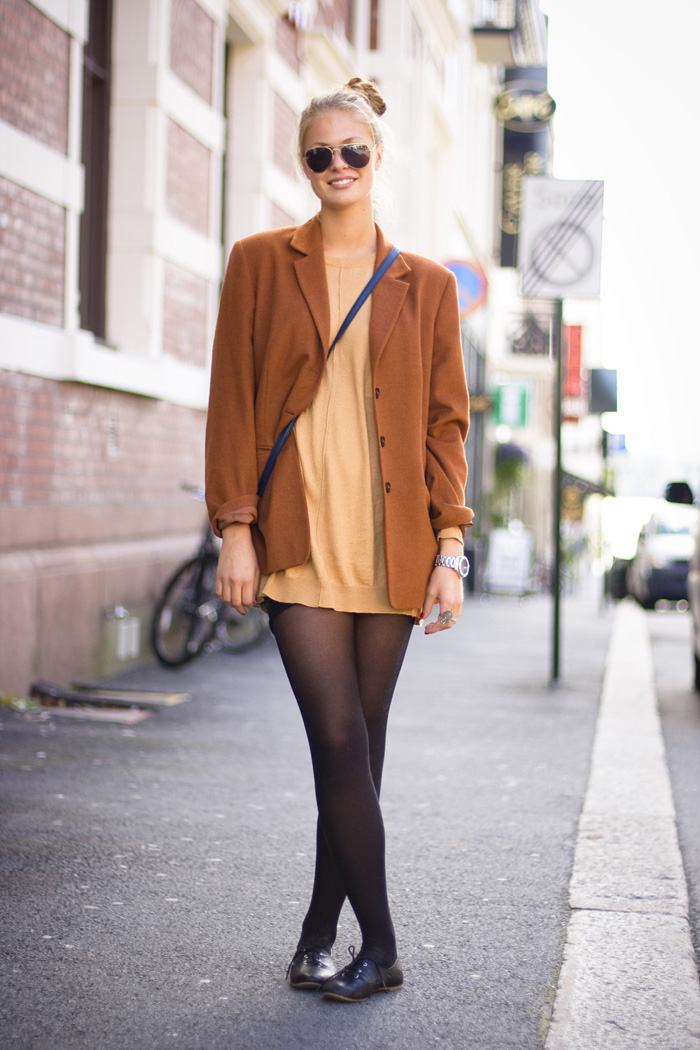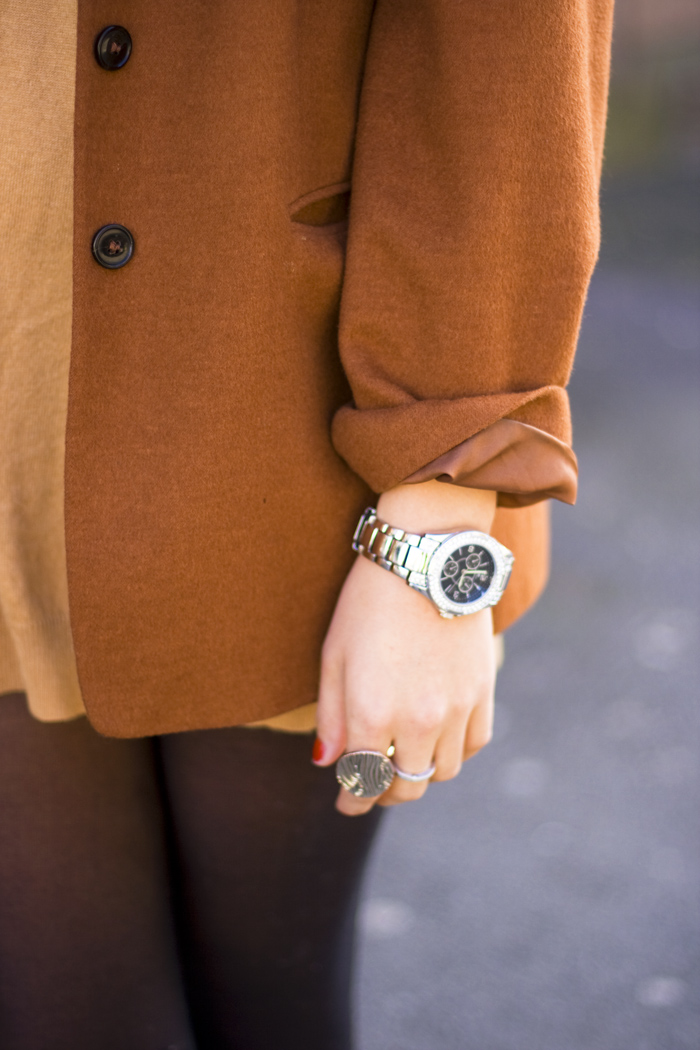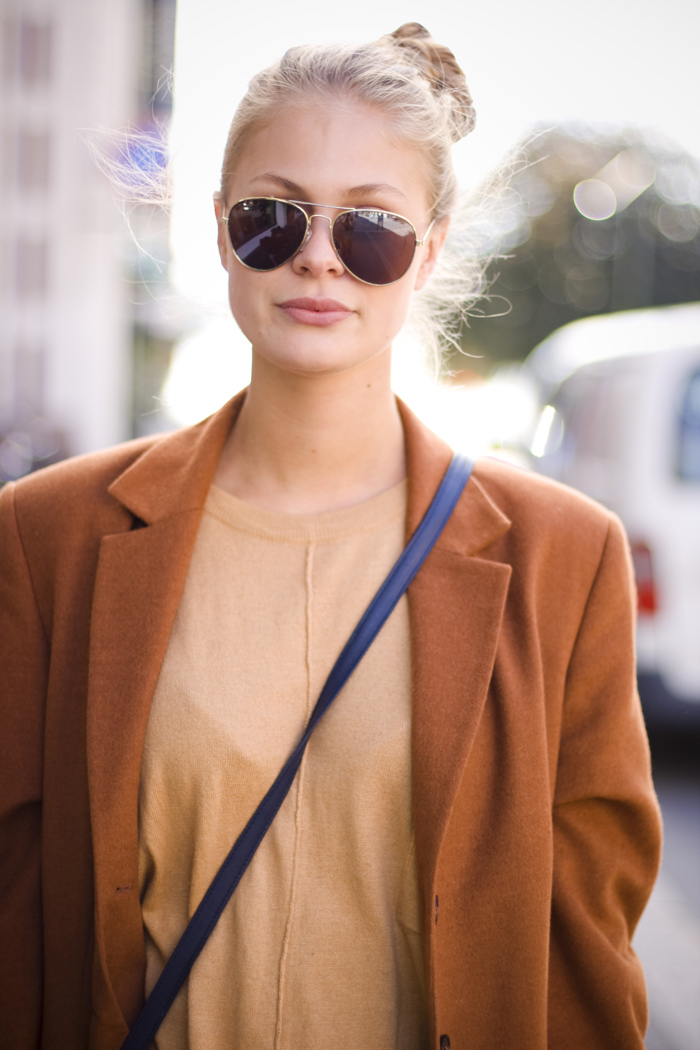 Vintage jacket and purse | Gina Tricot sweater | Skopunkten shoes | H&M glasses | Gullfunn watch

Photos by me
I've started as a streetstyle photographer for a collaboration site, between the magazine Costume and MSN, named Style Gallery. Here you can both look at streetstyle shots by chosen photographers and upload pictures of yourself. I will post some of my streetstyle pics here on the blog as well. 
My first victim was Ida, a beauty from Bø. I fell for her use of colors and effortless style. It came to no surprise for me that she had been working as a model. Her boyfriend had actually made one of her rings himself. Impressive! You can vote for her look here.