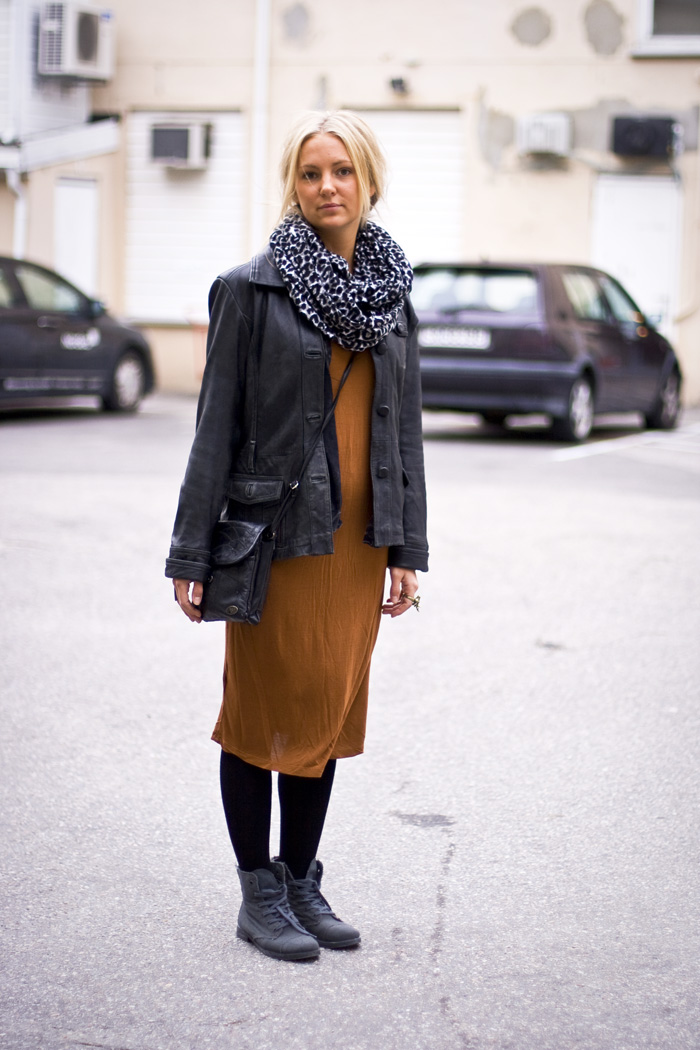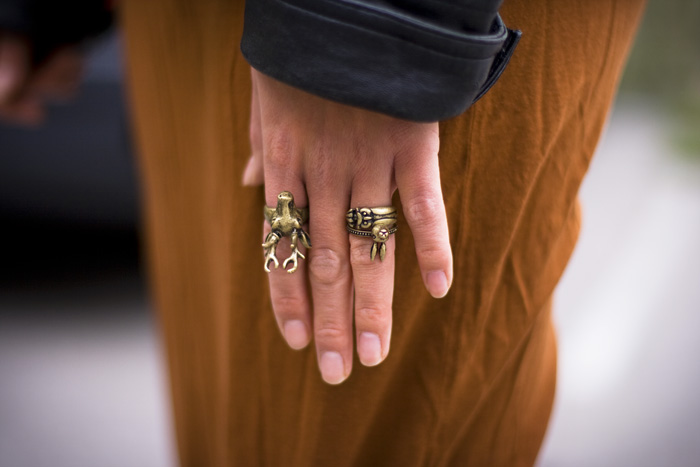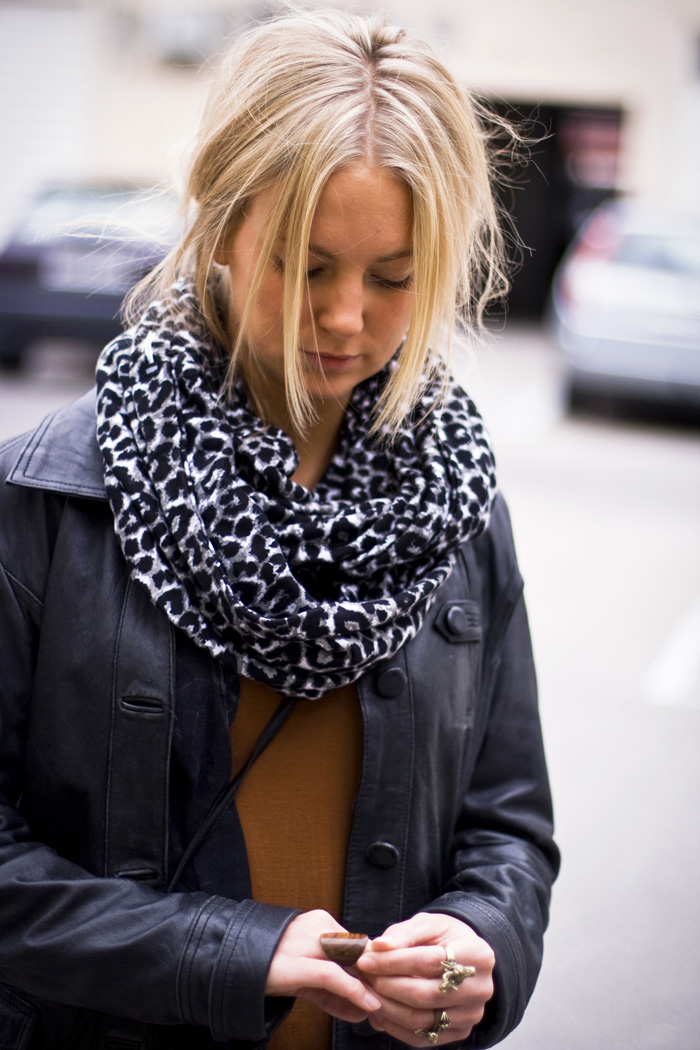 Gina Tricot scarf | Blend She jacket | Secondhand purse | Gina Tricot cardigan
Monki dress | Topshop shoes | H&M gold rings | Malaysian wood ring

Photo by me
Maren is a former colleague of mine. We worked together in a clothing store named Blend. She's a pure natural when it comes to fashion and personal style. Her outfits always have that effortless cool touch. Everytime I meet her I end up gazing at her and admire what she's wearing. Unfortunately she doesn't have a blog. Even though I've more than once tried to convince her into starting one. I would, without doubt, be one of her biggest fans. You can vote for her look on Style Gallery here.