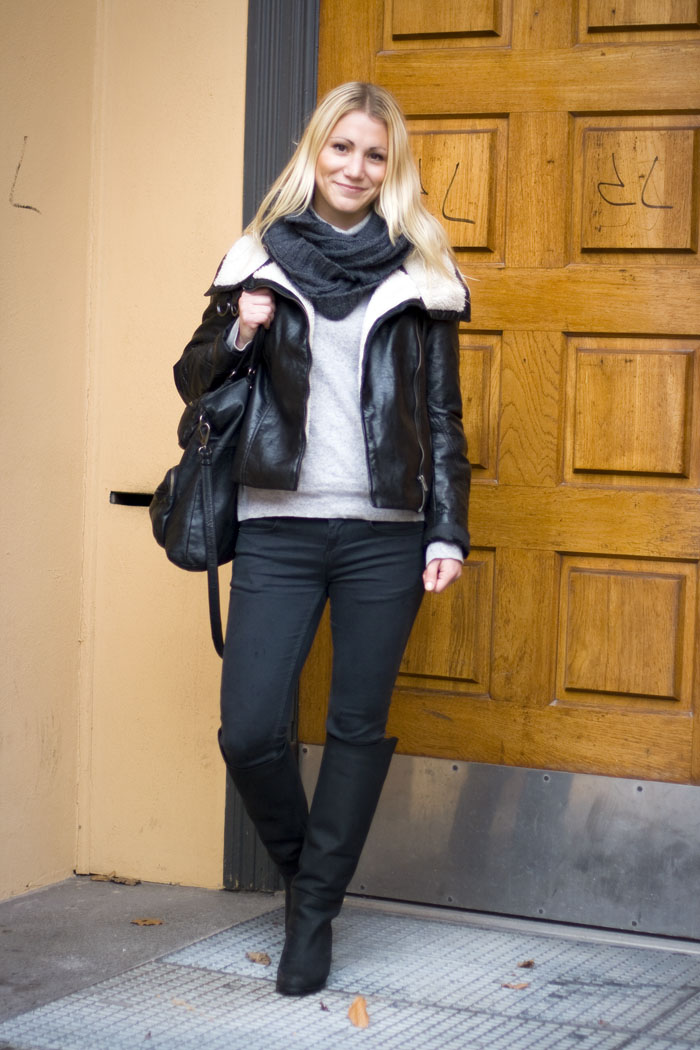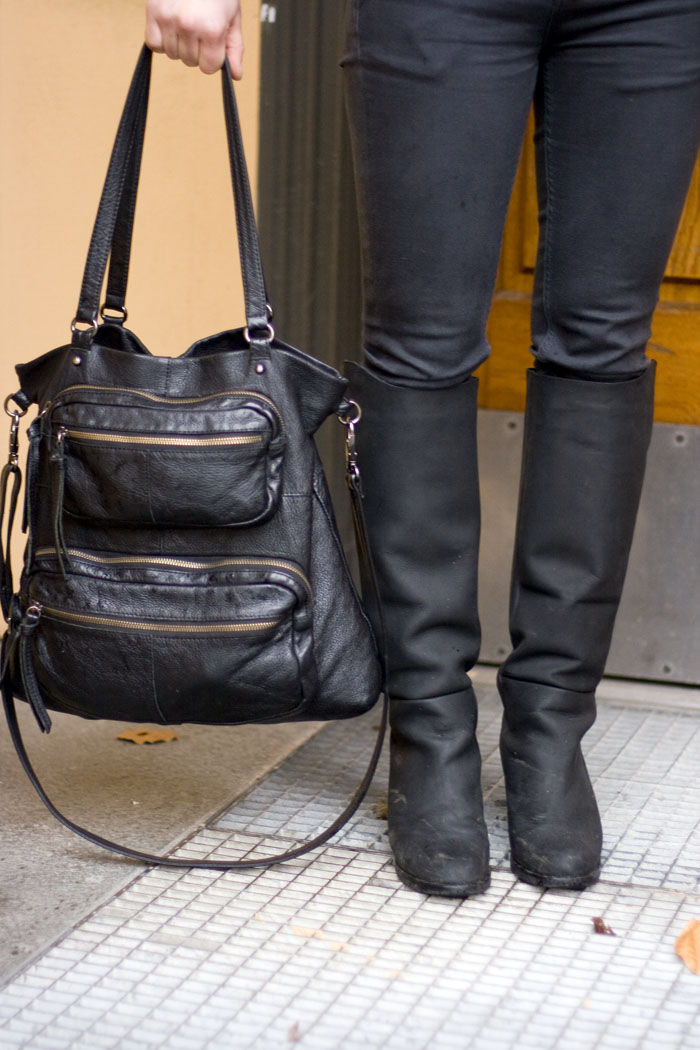 H&M jacket | Secondhand sweater | Mango bag | Bianco boots | Lindex scarf | Gina Tricot pants
An easy going, comfortable, yet cool every day look. Her Bianco boots are quite similar to the Acne pistols.
They also have the same kind of walkable heel. Just a tip. You can vote for her look on Style Gallery here.