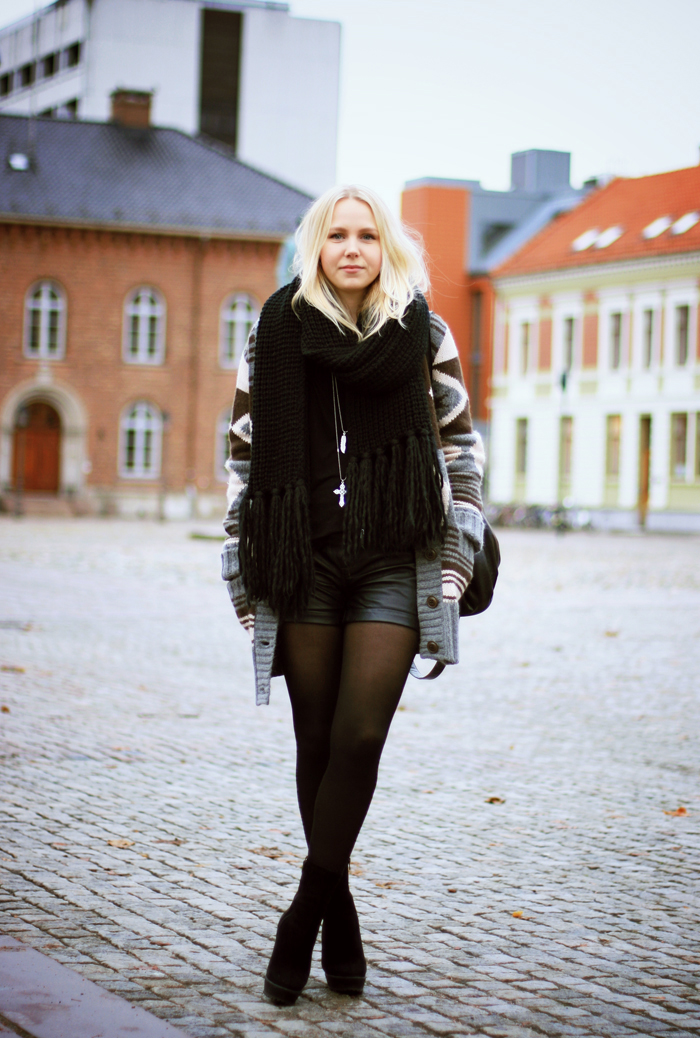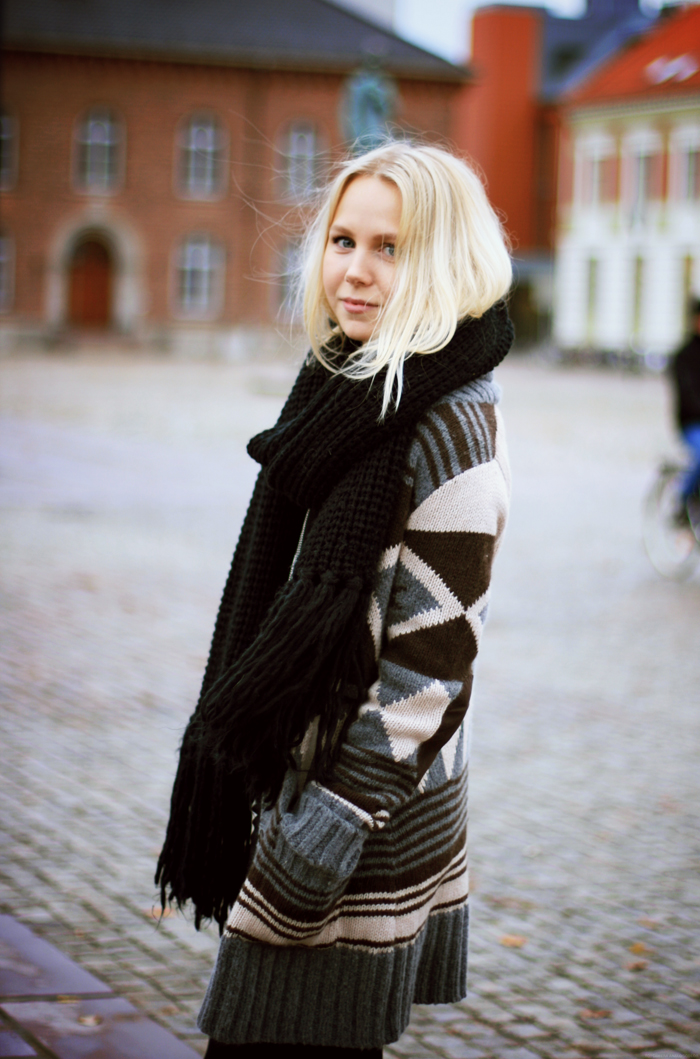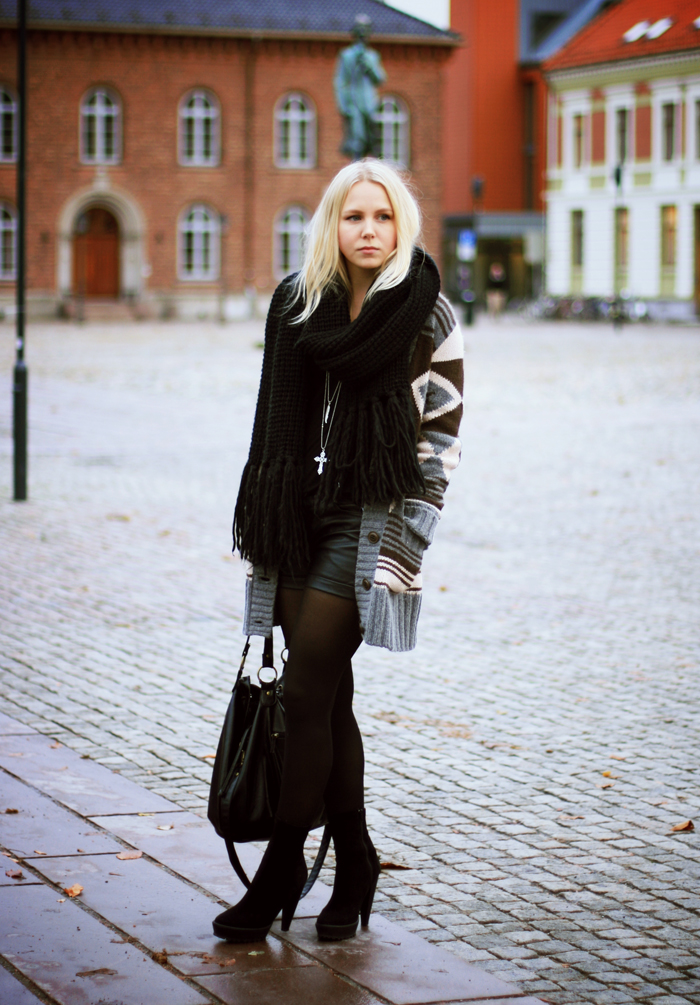 H&M knit jacket and sweater | Monki scarf | Zara boots
Lindex pleather shorts and bag | Fashionology.nl necklaces

Photos by Jenny Nguyen
I was planning to look for a knit jacket like this one. In that kind of style - a bit oversized and with an "ethnic" look. I thought it would be impossible to find here, but one day when I was in a rush it was just hanging there in front of me like heaven sent. There was only one left and in a large size. I was thrilled. It's so warm and cozy, and my pleather shorts give it a bit more edge. Definitely a new favorite!